---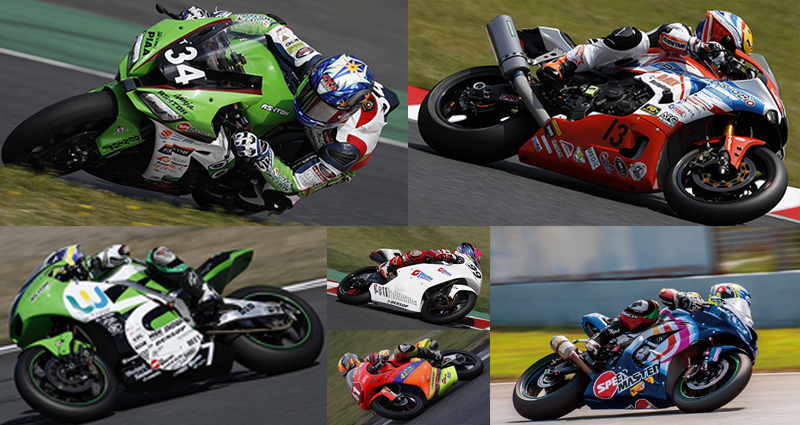 PRO BIKE MA 10W-30/10W-40/15W-50
SPEED MASTER PRO BIKE is top quality fully synthetic engine oil. The special high-viscosity ester oil is used in The Basic oil for heat resistance in High-Temperature times and for durability. This engine oil conforms to the JASO:MA. You can experience power up when using this engine oil, that has maximal restraint to slippage of wet clutch and improvement to transmission efficiency of torque. PRO BIKE is perfect Non polymer specification. PRO BIKE has superior shear stability and get less viscosity lowering. It keeps up the feeling of New Engine oil for a long time. Recommended for Racing users and those that always has Higher oil temperature Engines.
MOTO RACING 10W-40/15W-50

MOTO RACING is a fully synthetic engine oil and contains a dedicated ester technology to provide extra protection against wear, deposits, sludge and oxidation under all conditions. MOTO RACING is the viscosity setting to meet the performance requirements by the engine type.

SAE:10W-40 is the newest sports model that introduce plating cylinder. It is high loading polyor ester and alkylnaphthalene to based oil. It is fully synthetic engine oil for the improvement of response and It has superior heat resisting properties.

SAE:15W-50 is air cooled engines, water cooled engines, and old motorcycle engines that generate high heat. It is fully synthetic engine oil that is proof to power-down through overheating at high temperatures.
MOTO SPECIAL MA 10W-40/15W-50
MOTO SPECIAL is a mineral engine oil has been especially developed for 4-stroke motorcycles. This engine oil conforms to the JASO:MA. MOTO SPECIAL offers an excellent protection against wear, deposits, sludge and oxidation. Even under the most severe operating conditions air-absorption and foam building are minimised. MOTO SPECIAL has a very low volatility by which oil thickening and oil consumption are reduced to a minimum. Due to the special formulation, this oil offers excellent protection to gearboxes and wet disc clutches.