---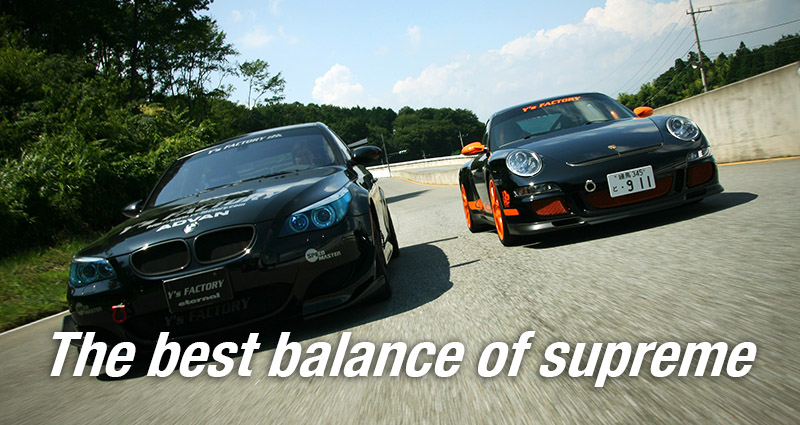 The biggest feature, it is a high blended very expensive special ester material developed as 4stroke engine oil.
Ester materials are used in various petroleum products not only for a motor vehicle only, but this ester material is exclusively design to car.
< Features of special ester >
・it has optimal flow characteristics and lubricating performance to the engine oil.
・It has optimally control.
・Compatibility with the additive is very good
・It has excellent vaporization resistance.
・It has excellent resistance to hydrolysis.It will improve the performance of power and response to each temperature region by synergistic effect blending the SPL.FM material.
And it improves fuel efficiency, it is better to prevent metal wear, and keep engine condition in long term.
RACING SPECIAL
SAE:5W-50 SN FULL SYNTHETIC
SUPER RACING
SAE:0W-30 SN/GF-5 FULL SYNTHETIC
SPECIAL STAGE
SAE:5W-40 SN, A3/B4/C3
FULL SYNTHETIC
RECORD
SAE:15W-50 SM/CF
FULL SYNTHETIC
THE EXCELLENT LUBRICANT PERFORMANCE AND STRONG OIL FILM WHICH SUPPORTS THE HIGH PERFORMANCE ENGINE, AND PROVIDES EVEN MORE POWERFUL RUNNING. IT IS EXCELLENT IN ITS TOTAL BALANCE WHICH VISCOSITY SETTLEMENT WITH SUPER WIDE RANGE.
IT SHOWS THE STABLE PERFORMANCE FROM LOW TO HIGH TEMPERATURE.
IT RESTRAINS THE FRICTION RESISTANCE THROUGHLY, AND THE EMPHASIS IS PLACED ON ITS
RESPONCE. IT IS THE BEST MATCH OIL FOR SPORTS TYPE NA VEHICLES. IT IS EXCELLENT IN LOW TEMPERATURE FLUIDITY. FURTHERMORE, THE LUBRICATION PERFORMANCE TO REACT THE ACCELERATOR SENSITIVELY, ALSO IN SAVING FUEL COST AS WELL.
IT COMPLIES WIDELY FROM NA TO TURBO, THE SETTLEMENT OF VISCOSITY REQUIRED AS A DESIGNATED OIL OF THE VEHICLES MANUFACTURERESPECIALLY, THE BEST MATCH FOR THE EUROPEAN VEHICLES.
THE SETTLEMENT OF VISCOSITY IS FOCUSED ON THE OIL MAINTENANCE OF THE ENGINE,
WHICH IS OFTEN EXPOSED TO THE HIGH TEMPERATURE SUCH AS TURBO VEHICLE WITH LARGE DISPLACEMENT. THE STRONG OIL FILM PERFECTLY SUPPORTS THE ENGINE EVEN UNDER THE SEVERE OPERATING CONDITIONS.