---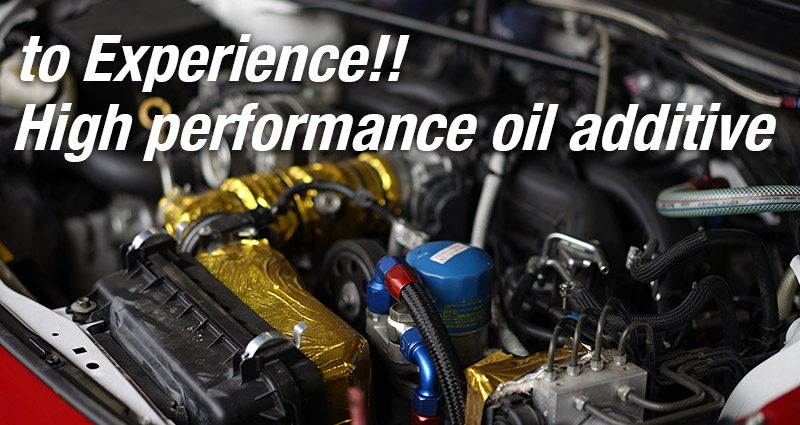 MAGIC Series
Automobile engines normally have an efficiency of around 30%. The rest of the energy
Produced is unused and lost through heat in the exhaust gases or friction between metal surfaces.
POWER MAGIC minimizes friction-related energy loss as well as restoring compression by improving combustion chamber sealing.
Highly recommended for

・brand new cars
・Imported cars
・High performance engines
・Turbocharged engines
・Modified cars
・Engines with higher oil temperatures

NET:100ml
1bottle treats 3L to 6L of motor oil

・Improves horsepower and quick response of engine
・Reduces unwanted higher oil temperatures
・Extends drain intervals
・Increases anti-wear protection
・Starts working immediately and you can really feel it !
OIL TREATMENT

Oil treatment is additive for diesel and gasolin engine oil which formulated by a combination of special base oils.
It was easy to fix the oil film of engine oil to prevent wear and baking of engine.
Originally additives contained in the oil is effectively functioning ,it will strengthen the oil performance and power & torque up by the effect of enhancing the sealing performance since the compressibility is increased. especially, Compression up to many running cars and too much mechanical noize effective to quiet.
It is able to used as a small amount of engine oil replenishment.

・300ml addition to engine oil 3~6L
FLASH MAGIC

How to use engine flushing chemical: idle about 10 minutes and mix the oil during the oil exchange. It uses a solvent-base, such as kerosene or thinner as a main component, also have immediate effect in detergency. However it has some negative points which is damage to seal and dilution of the oil film of engine oil.
It can greatly improve the cleaning of the oil itself by mixing additives of FLASH MAGIC to engine oil.

・300ml addition to engine oil 3~6L
FUEL ADDITIVES

With the latest and most advanced chemical technology engineered, Octane booster greatly improves engine performance through increased horsepower.
You can enjoy excellent drivability.

・Maximises horsepower.
・Reduces engine knocking.
・Improves fuel economy.
・Removes fuel system deposits.
・Removes moisture from the fuel system.

・

Treat full tank of gasoline with one bottle (150ml-300ml)